If you are struggling with low or mismatched libido, performance anxiety, body image concerns, orgasm challenges, shame, communication issues in relationships, erectile challenges, early or delayed ejaculation, sexual dissatisfaction, feeling disconnected from your body, limited knowledge about your own or your partner's sexuality due to a lack of sex education, or any other intimate challenges, I am here to help you.
Hi I am Alexandra Skoeld, certified holistic sex and intimacy coach and my mission is to create a safe and welcoming space for individuals and couples to navigate their journey towards fulfilling, authentic, and deeply intimate sex.
Individual & Couples Coaching: Whether you're seeking to rekindle the spark in your relationship, overcome intimacy challenges, or explore your own desires and boundaries, I provide personalised coaching for both individuals and couples face to face and via zoom.
Communication Skills: Enhance communication and connection through proven strategies that promote understanding, empathy, and healthy dialogue.
Sensuality and Pleasure: Discover pathways to increased pleasure, empowered sensuality, and deeper connections through personalised coaching and home practices.
Embodiment: Reconnect with your body, discover powerful somatic tools and techniques for lasting results and personal transformation. Our work together centres on awakening and nurturing a deeper understanding and acceptance of your physical sensations and emotions.
Healing and Growth: I am dedicated to assisting individuals in navigating sex and intimacy after trauma or other challenging experiences, supporting their healing journey, and nurturing personal growth. By providing a safe and understanding space, I aim to foster healthier, more fulfilling relationship to themselves and others.
As a holistic sex and intimacy coach, I'll unveil your potential and guide you to the authentic experiences you deserve and desire.
Ready for deeper intimacy, stress-free sex, and fulfilling relationships? Let's work together.
---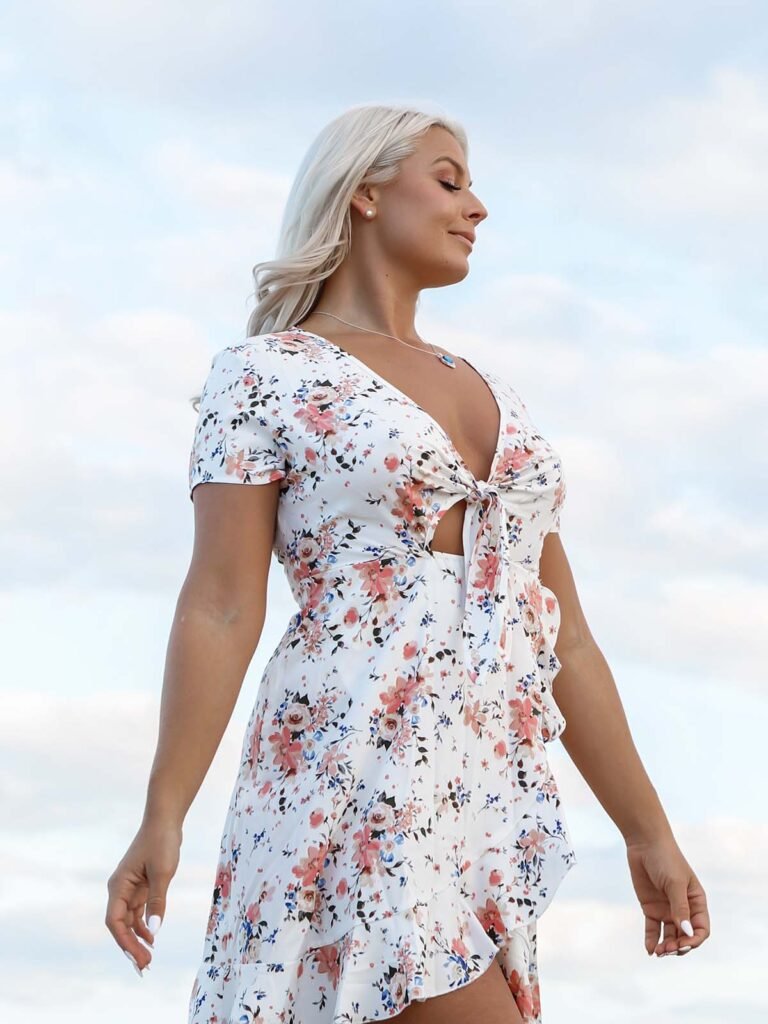 Embark on Your Journey Back Home
Are you ready to reconnect with your body and heart, and rediscover the depth of your voice, body, pleasure, and power? Feminine embodiment is a soul-stirring journey that delves into the essence of womanhood and guides you back into your feminine essence. This is a transformative path designed for women ready to break free from societal conditioning and become a sensually empowered, magnetic and liberated woman who knows her worth. We use somatic tools that uncover the innate wisdom held within your body so you can foster deeper intimacy, fulfilling relationships, and personal healing. Read more here.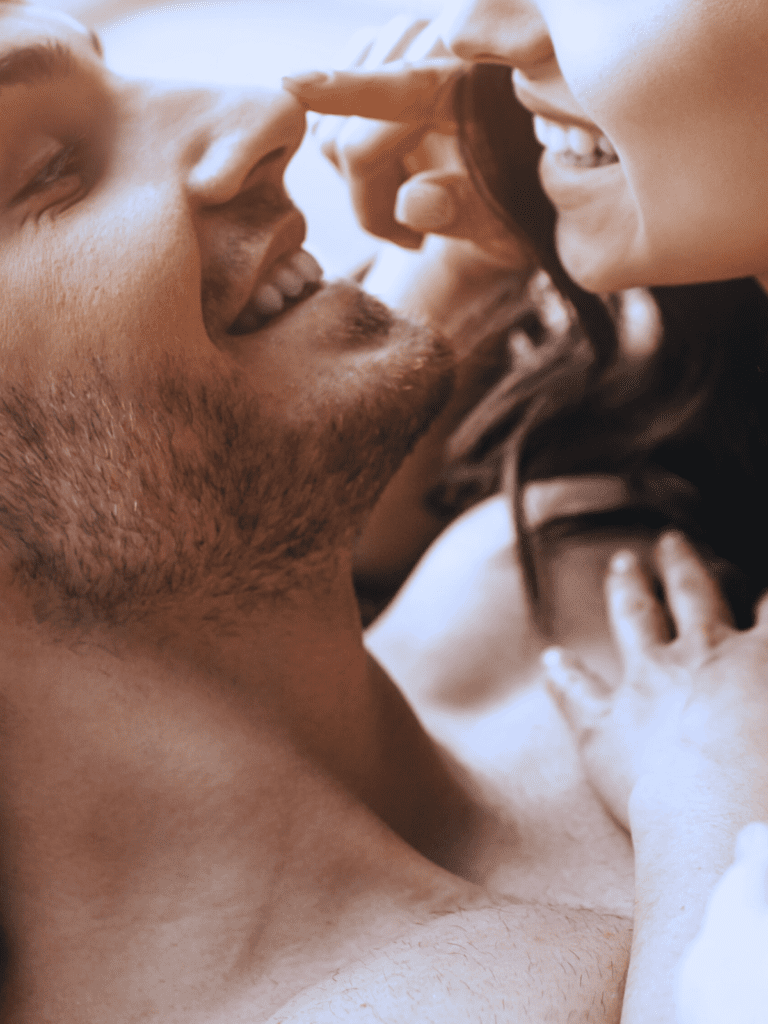 Singles or couples, face to face or via zoom.
Alexandra specialises in helping individuals navigate a wide range of intimate challenges, including low libido, mismatched desire levels, performance anxiety, overcoming shame, orgasm difficulties, body image concerns, communication hurdles, confidence issues, sexless marriages, erectile challenges, premature or delayed ejaculation, feeling mentally disconnected during intimate moments, modern dating dilemmas, and expressing desires, fantasies, or boundaries. Whether you're looking to cultivate deeper intimacy, take your sex life to the next level, or explore interests in kink/BDSM, tantra, or sacred sexuality… Read more here.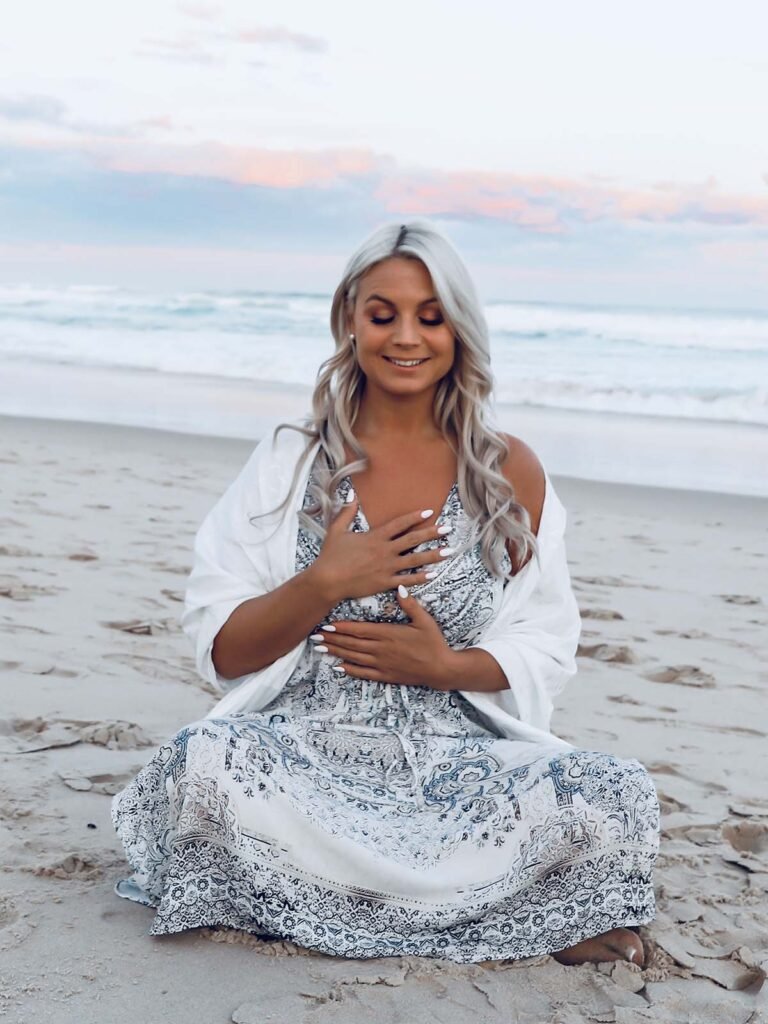 1:1, couples or groups, face to face or via zoom.
Breathwork is a powerful practice that aligns the body, mind, and spirit. Through intentional breath techniques, we move past the thinking brain, and access the innate wisdom held within. This unlocks a journey towards healing, self-discovery, and personal development. Some benefits are somatic healing, inner harmony, creativity, productivity, mindfulness, deeper connection to your body and heart, better sleep, stronger immune system, healthy libido, full body orgasms, anger management, reduced anxiety and enhanced overall wellbeing. Read more here.

ABOUT ALEXANDRA
Alexandra, is a certified holistic sex and intimacy coach trained in clinical sexology, a feminine embodiment coach and mentor, as well as a tantra and breathwork facilitator. Her work is from a trauma-informed lens, with a holistic approach that integrates the 'Mind, Emotions, Body/Body Image & Energy'. At the heart of Alexandra's coaching lies the commitment to cultivate an entirely safe and supportive space. This nurturing environment is designed to foster open dialogue, allowing for the sharing of personal challenges and desires without hesitation.
Having guided hundreds of individuals through her 1:1 coaching, online programs, workshops, both in person and online, international festivals, breathwork sessions, and heart-opening women's circles,
Alexandra strongly believes that a happy, healthy sex life, pleasure, orgasms, and authentic connections are available for everyone.
She emphasises the significance of connecting to the body and heart, effective communication, learning to regulate your nervous system, ability to be present, and a curious mind.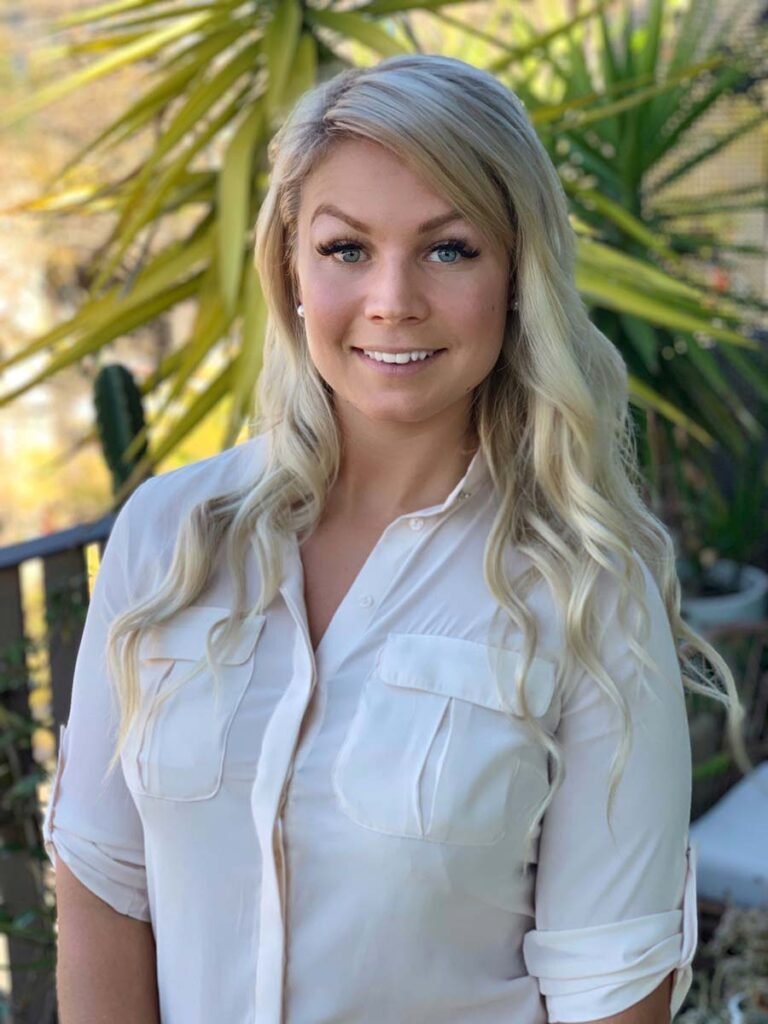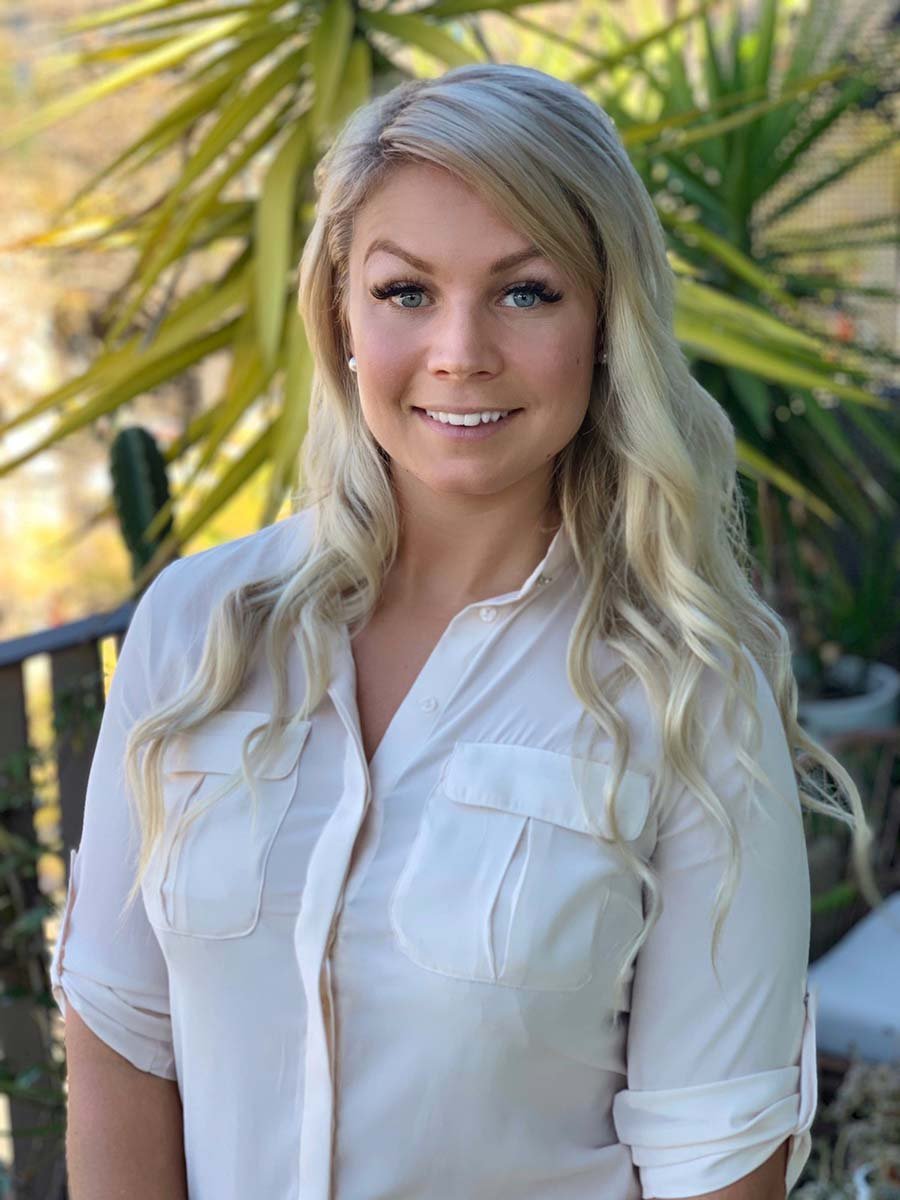 Born and raised in Sweden, Alexandra brings a warm and compassionate approach to her work, combined with a direct and honest attitude aimed at assisting her clients in achieving their aspirations. For her, personal development and working on one's sex life should be a fun and exciting journey. By infusing her guidance with humour and truth, Alexandra empowers her clients to liberate themselves from conditioned patterns and narratives that hinder personal growth. She is based in Sydney East and has over the years worked with clients both face to face and from all over the world via zoom.
Her certifications encompass a broad spectrum of fields, including clinical sexology, studied under the guidance of Dr. Patti Britton, a pioneer in Sex Coaching at SCU; Feminine Embodiment & Tantra facilitation from The School of Tantra & Sacred Arts; Breathwork facilitator with Michael Bijker and Life Awareness; trauma-informed coaching certification; and Psychology of Emotional Eating certification from the Institute for Integrative Nutrition. Additionally, she has completed a Sexual Attitude Reassessment and Restructuring (SAR) training under Dr. Agata Loewe in Warsaw, Poland.
Alongside these formal certifications, Alexandra has accumulated over a decade of diverse training, courses, and research in areas such as life coaching, trauma healing, nervous system regulation, holistic wellness, mental health, relationships, mindfulness, and communication. Her depth of understanding and wisdom stems not only from her studies and certifications but also from her rich life experiences and years of working with clients from various backgrounds. As a fully insured professional and a member of the World Association of Sex Coaches (WASC), Alexandra maintains a commitment to high standards and professionalism with a unique personal touch to her practice.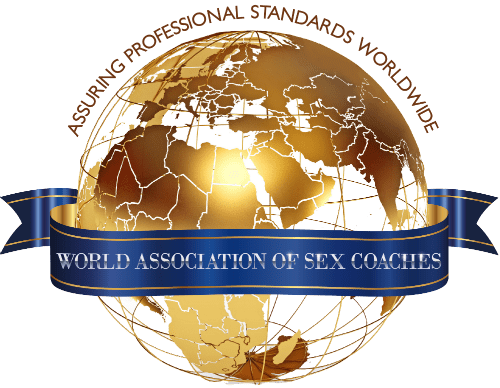 YOU DESERVE DEEP INTIMACY & AMAZING SEX!
Book a free consultation now…
---
---
---

LOVE FROM ALEXANDRAS CLIENTS
"Alexandra's guidance and inspiration has made a huge impact on my journey to reconnect to my body, my voice, my pleasure. It has been the most profound stepstone on the journey to heal myself, to feel at home in my body. It's something I will always remember and cherish, because she has created a container, in which I could safely reawaken my body, learn to explore and love it. And I was really astonished how wholistic her coaching and workshop around sexuality and pleasure are. It helped with my mental health, my self love, self worth, setting boundaries, speaking my truth, enjoying and honoring my body and my sexuality. I am full of gratefulness and love for Alexandra and her work. She really made me feel safe, seen and loved. Recommending her with all my heart, body and soul."

Katharina Germany Group and 1:1 coaching
"After having my very first 1-on-1 breakthrough call I had my first orgasm with my partner! I've been with my partner for over 4 years and he is the only person I've ever been with and have never really enjoying sex and felt like it's never worth the effort since I don't even come close to any kind of climax. 1 week after our first call I took on everything Alex had suggested and chatted to my partner about things I didn't even realise were affecting me and I had my first ever orgasm and I did it again! So excited and wouldn't have been able to do it without Alex's help. So thank you! Would HIGHLY recommend everyone who's struggling with their pleasure / orgasm to work with Alex and make the jump as I'm so glad I did"

Anonymous Zoom CLIENT
"Alexandra has an excellent ability in being able to communicate information effectively. She has a in depth understanding of sexual issues and has practical ways to assist women in this area. Her calm and sensitive approach also makes her so suited to what she does. Her service exceeded my expectations"

Margaret Group Coaching
"Thank you so much for holding space for me. I honestly felt at ease from the moment I stepped foot into your space. I'm not sure I would have been able to let go of my stored emotions if someone else was guiding me through the breathwork. I felt safe, trusting, relaxed & confident that you were going to hold space in the best way possible. You are an amazing human with such a beautiful soul. I have so much respect & appreciation for you."

Simon Sydney
"I just want to say how amazing this course has been for me. I haven't felt this energised, this juicy, or this excited about my life in about 3 years. All the meditations have been so profound, and the practices move so much within my body and my soul. I feel so light and alive and full of joy and something feels so different about me! I have to say that the meditations have really touched the core of my heart and feeling the safety within myself to be myself and to express myself and to honour myself, my body, my voice, and all the pleasure I am experiencing with life right now. The self-pleasure practices have also been key to this manifestation ladies, This is SO TRUE. Moving energy through that self-pleasure has been very profound for me and I've done similar workshops before. The way Alexandra holds space for us in this container has been so nurturing and I am full of appreciation to this woman."

Nicole USA Group Coaching
"After attending Alexandra's workshop I had the best sex of my life. I have learned to love and accept my body and it doesn't get in the way for me to experience all the pleasure I now know I deserve!"

ANONYMOUS Client love from a workshop
"I can't thank you enough for helping me with my performance anxiety and teaching me the skills so I now can control my ejaculation. I feel like a whole new person and I wish everyone will have the courage to reach out for help."

ANONYMOUS ZOOM CLIENT Sydney
"I highly recommend Alexandra's MVMBMP course for any woman who, like me, is wondering 'is there more to intimacy and sexuality than this' Alexandra is so knowledgeable, so kind and creates an incredibly safe environment to talk about this topic fully. What I found so unique about Alexandra's course is it is all about ourselves first, the woman, ME, which in 6-weeks let me find me, the woman, not the roles I have been, but me, my voice, my heart and senses, all of that. It is one of the most valuable courses for me as a woman that I've ever gifted myself. The conversations I've since been able to have with my husband and 3 adult daughters are open and easy on this topic. They all want to know what I know now! Thank you Alexandra for the safe place you created and your kind, giving heart."

Anonymous Group Coaching
"After a few years, sex with my girlfriend had become a bit stale for both of us – and it was starting to wear on our relationship. We reached out to Alexandra who quickly realised our first problem – Communication! Now we really found out what we want from sex. Our sex has gone to a new level. The mind is so powerful and when we really understood that and brought it into our sex lives – we have become closer than ever."

ANONYMOUS ZOOM CLIENT
"I just can't thank you enough, i appreciate you beyond words! Thank you for the course you really are amazing and I just want the whole world to know about you! I still am on this journey but I've improved so much since starting and having more selfish sex and more focused on my pleasure."

Jasmine Group Coaching
"I went into Alex's course hoping to gain a thing or two about pleasure and listening to my body and I walked away learning things beyond my imagination about my intuition, feminine and masculine energies, how I look at my body, who I let into my space and so much more… if you are sitting on the fence about doing this course, I highly suggest you sign up! You will walk away with a wealth of knowledge, practical tools and confidence you never knew you needed to get through your life. Thank you Alex for creating something so many of us need, but didn't realise! Xx"

Anonymous Group Coaching

CONTACT ALEXANDRA